Case Study
WE ARE CREATIVES


Team Project
Roles: Brand Development, Logo Design, Motion Graphics, Content Creation

We Are Creatives (WAC) is a full identity design for a conference for female creatives. The AIGA 2019 design census found that 61% of the design workforce are women. Despite being a majority of the design workforce, women hold just 11% of leadership positions in the design industry and make 80 cents on the dollar compared to male counterparts. WAC's identity design focuses on creative expression while also challenging the status quo revolving around women in the workforce.

Logo Design
WAC's logo inspires movement through its sheared angles and delivers a unique creative spark through its high contrasting geometries and manipulated type. Like our conference attendees, our extended headline typeface boldly fills space and demands attention.
Video Advertisement
WAC uses motion and carefully curated language to grab attention and symbolically call to the conference's major themes. A system of three animation styles drive the identity.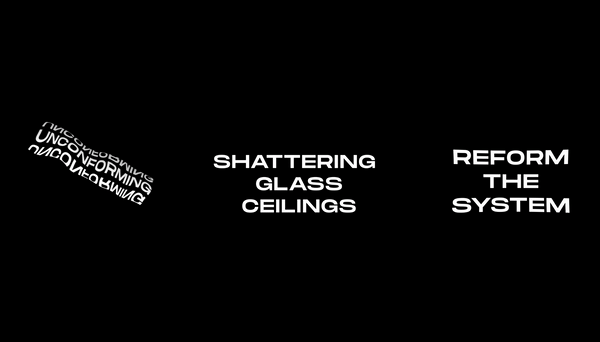 Environmental Advertising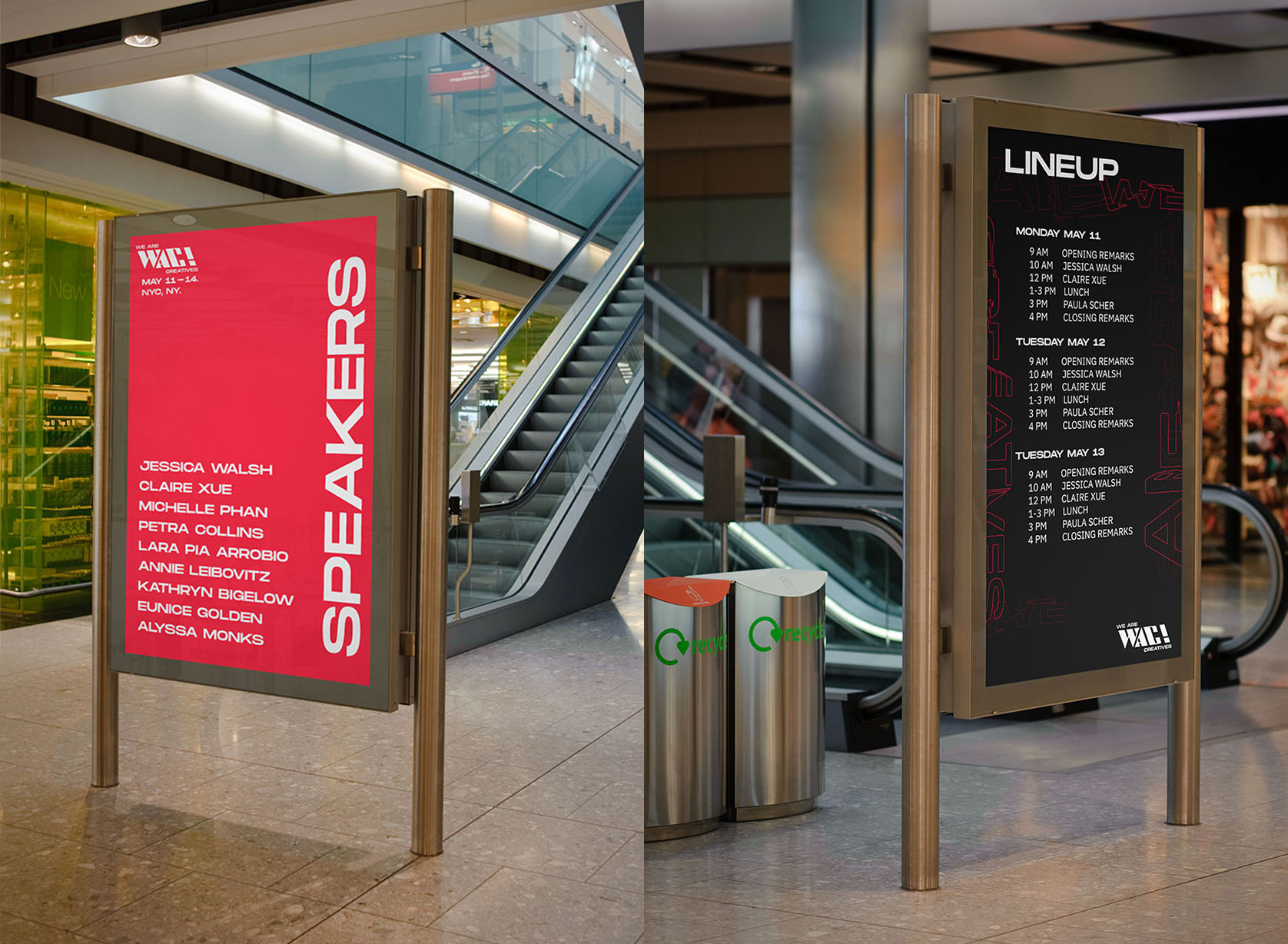 This conference removes the docile soft femininity commonly associated with women by showcasing a bold, blunt, and attention-drawing aesthetic through its typography and use of color.

Social Media
Conference Swag