Crystella Cosmetics
Primary Packaging Design, 3D Visualization, & Brand Identity
Designing for the Not-So-Beautiful Parts of the Beauty Industry
Crystella Cosmetics is a cosmetics line that bridges the gap between packaging asethetics and eco-friendly beauty. Inspired by design focused in recycled material usage, such as
Precious Plastics
,
Oceanworks
, and
Kim Markel
, this line has been designed to be manufactured out of a single material—post-consumer recycled HDPE plastic.
By connecting my form design to crystals and the natural world and by using visually unique recycled plastics as a material, I was able to bring a sense of environmental consciousness to cosmetics users every time they picked up a product.

The Crystella Cosmetics Essentials Collection
---
From Post-Consumer Recycled Plastics...
...To Eye-Catching Cosmetics Packaging
---
Secondary Packaging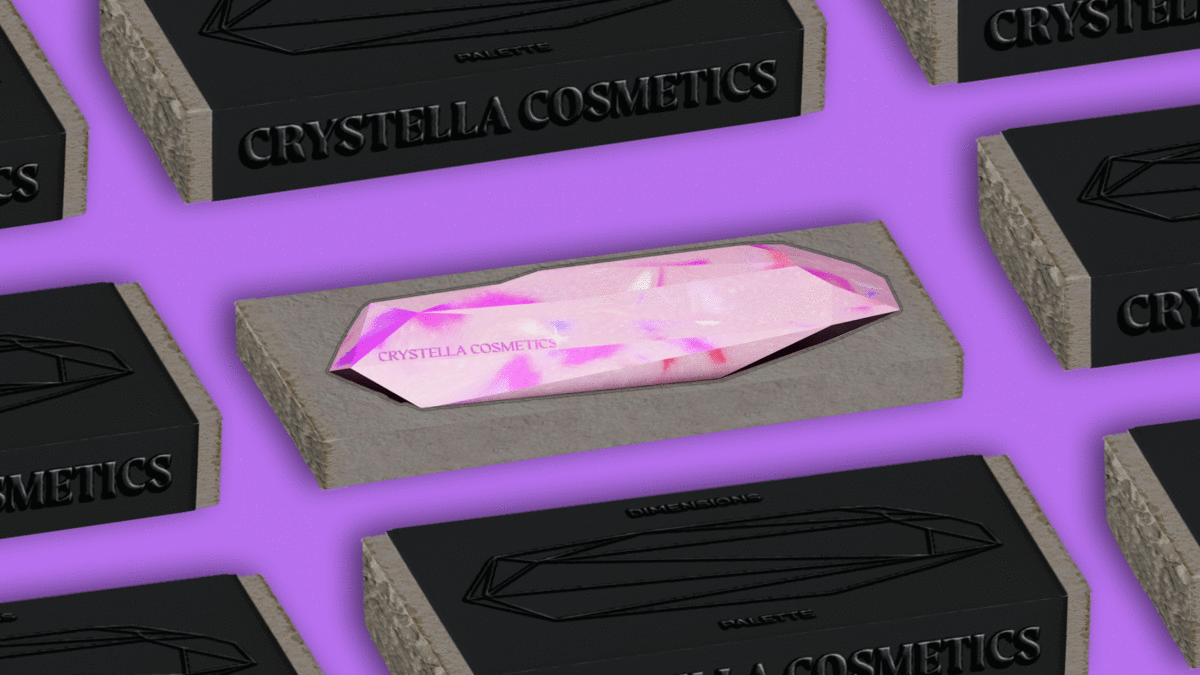 Inspired by the exciting experience of cracking open a geode, this secondary packaging design offers a memorable and tactile experience to every user.


An embossed paper sleeve wraps the protective insert made complete of mycellium. Mycellium (mushroom) packaging material is 100% biodegradable and renewable. Producing mycellium material allows for low energy consumption and low CO2 emissions.

---
Brand Identity
The Crystella Cosmetics brand identity was designed to boldly inspire artistry, maintain a connection to the natural world, and appeal to the young adult target consumer.